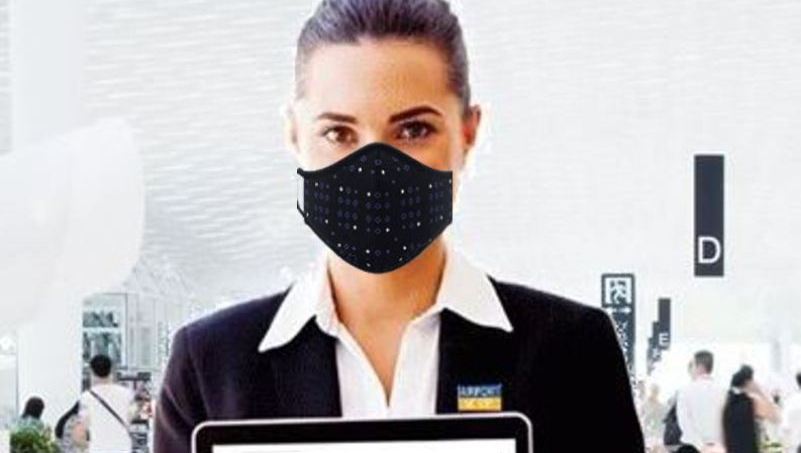 We can travel again, but it is not quite the same. Travellers can trust that flying is safe and that they will be able to enter the destination country which Travel Bubbles, Green and Fast Lanes, Corridors and Bridges will address.
During check in and on board new health safety protocols and systems will be put in place. The suite of measure to protect passengers and crew from infection on board may include
Frequent temperature checks
Mandatory use of face masks on board
Limiting movement inside the cabin,
Scaling back food and drink services, more pre-pachaged meals and drinks
Reducing human interaction throughout the flight
No duty free sales
No inflight magazines or reading material
No queuing for the toilet or walking around for exercise
In-flight e-menu and/or digital food ordering service before departure
Solutions to let customers print boarding passes and baggage tags at airport self-service kiosks in a contactless way
Some of these are already in place:  watch this excellent video made in June 2020. Here are links to two videos:
https://www.youtube.com/watch?v=ThKKx1GF3Ok&ab_channel=AirportVIPMeetandAssist
https://www.youtube.com/watch?v=hm3-ymoJ0_0&ab_channel=AirportVIPMeetandAssist
Travel During The COVID Eera
Other trends or proposals include Immunity passports, fully digital ID and passports and travel credential and documents, mobile apps, QR codes, Iris scanning, facial recognition. All will seek to use touchless and biometric technology. There are considerable privacy, consent and transparency, and governance hurdles to overcome.
The object of all this effort is that Companies and Organizations can be confidant to let their employees staff travel again, and that these travellers can fly with confidence, knowing that airlines and airports have taken the necessary steps to safeguard their well-being throughout their flight experience.
Whenever people fly using Airport Bubble services (like Meet and Assist, Porters and Chauffeur Car) these measures will be helpful and reassuring.