Fast Track
Airport Meet and Greet
VIP Airport Assistance in Asia Pacific, Middle East,
North & Central Africa, Europe, & Worldwide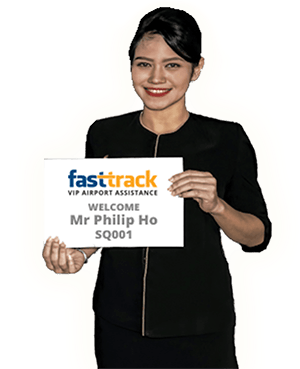 Fast Track's Airport Meet and Greet is available in 200+ airports, for any traveler, in any cabin class, on any airline.
Asia, the Middle East and Africa have some of the biggest and busiest airports in the world.  We will help you pass through them quickly and easily.  First our booking team will ensure you choose the service that you need.  Then in the airport we will provide a personal assistant who will help you avoid the lines, hassles and language problems.   Our Airport Meet and Greet service starts at the gate or kerbside, and it includes help through immigration and customs, with moving your bags and contacting your driver.  This means fast arrivals,  smooth departures, and successful connections.
Our Airport Meet & Greet Services
Save USD30 per online booking
Ordering online is easy, just like booking a flight. If you know what you want, and if are using a PC, Laptop or tablet, click BOOK NOW. A discount of USD30 will be applied to each Meet & Greet booking. Terms apply.
If you are not quite sure what you need, or if you are using a small handheld device, please just ORDER BY E-MAIL. Our customer service team will handle your request and help book what you need.
Book Now
Order by E-mail
Read a detailed description of the service in each airport
Check the cost of your Airport Meet and Greet service.
Thank you for the Services recently provided. My Father In Law was very impressed with the courtesy of your team and the efficiency in which they processed his Visa on Arrival and Immigration, and then helped him find his driver. In his own word's, in all his years of travel, he's never been treated better. So thank you.
A.Z.
Family Member Booker
My film production crew and I just came from a trip and using your service team was the smartest decision we made. They greeted us right at stepping off the plane with a sign, took our passports, and got us through the airport at blazing speed. We can't recommend your company enough and they'll be my first call if my crew ever needs to return!
M.G.G.
Organizer
I'd like to thank both of you again for the fantastic service and coordination you provided. From all the quotes and questions, the moment we landed, fast track/M&A, the cars, everything. Without no doubt we will use your service again and we won't hesitate to recommend you to all our business contacts and friends who plan on visiting.
T.D.
Bank Roadshow Manager
Cities and Countries with Fast Track's Airport Meet and Greet service