Thank you for your enquiry.
Thank you for contacting Fast Track about our Elite VIP services.
We will reply with the options, descriptions, and costs.
When your requirement is fully understood and can be confirmed we will send you an Invoice. Payment can be made by wire transfer or using a credit card with details entered into a secure third-party payment gateway
Please do not send us your card details or card image.
As soon as it is paid, we will process your order, and we will send a booking confirmation with all the local contact information.
We do look forward to serving you. Thank you.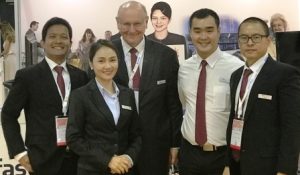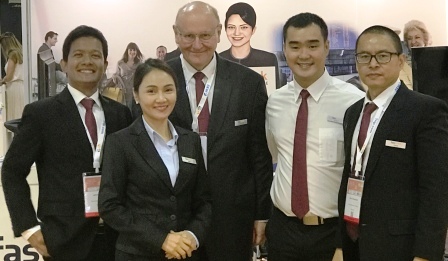 The Fast Track VIP Elite Team
This top service level is available in these countries and airports.
Armenia – Yerevan EVN
Austria – Vienna VIE
Azerbaijan – Baku GYD
Belarus – Minsk MSQ
Bulgaria – Varna VAR
Cambodia – Phnom Penh PNH
Cambodia – Siem Reap REP
China – Shanghai Pudong PVG
China – Shanghai Hongqiao SHA
China – Beijing Capital PEK
China – Beijing Daxing PKX
China – Guangzhou CAN
Croatia – Dubrovnik DBV
Czech Rep – Prague PRG
Egypt – Cairo CAI
Estonia – Tallinn TLL
Finland – Helsinki HEL
France – Paris CDG
Germany – Berlin TCL
Germany – Cologne CGN
Germany – Frankfurt FRA
Germany – Hamburg HAM
Germany – Munich MUC
Hungary – Budapest BUD
Indonesia – Jakarta CGK
Indonesia – Bali DPS
Iran – Tehran IKA
Ireland – Dublin DUB
Israel – Tel Aviv TLV
Kazakhstan – Almaty ALA
Latvia – Riga RIX
Lebanon – Beirut BEY
Lithuania – Vilnius VNO
Macedonia – Ohrid OHD
Macedonia – Skopje SKP
Maldives – Male MLE
Malta – Malta MLA
Moldova – Chisinau KIV
Morocco – Casablanca CMN
Morocco – Rabat RBA
Morocco – Marrakesh RAK
Mauritius – SSR Airport MRU
Netherlands – Amsterdam AMS
Norway – Oslo OSL
Poland – Warsaw WAW
Poland – Krakow KRK
Portugal – Oporto OPO
Romania – Bucharest BBU
Russia – Moscow DME
Russia – Saint Petersburg LED
Russia – Vladivostok VVO
Saudi Arabia – Riyadh RUH
Saudi Arabia – Dammam DMM
Saudi Arabia – Jeddah JED
Seychelles – Mahe SEZ
Singapore -Singapore SIN
Spain – Barcelona BCN
Spain – Madrid MAD
Slovakia – Bratislava BTS
Sri Lanka – Colombo CMB
Sweden – Gothenburg GOT
Sweden – Stockholm ARN
Switzerland – Zurich ZRH
Taiwan – Taipei Taoyuan TPE
Taiwan – Taipei Songshan TSE
Tanzania – Dar E Salaam DAR
Tanzania – Kilimanjaro JRO
Tanzania – Zanzibar ZNZ
Turkey – Antalya AYT
Turkey – Istanbul IST
Turkey – Bodrum BJV
Turkey – Dalaman DLM
UAE – Abu Dhabi AUH
UAE – Dubai DXB
UK – London City LCY
UK – London Gatwick LGW
UK – London Heathrow LHR
UK – Manchester MAN
Ukraine – Kiev IEV
Ukraine – Kharkiv HRK
USA – Los Angeles LAX
Vietnam – Ho Chi Minh SGN
Vietnam – Hanoi HAN