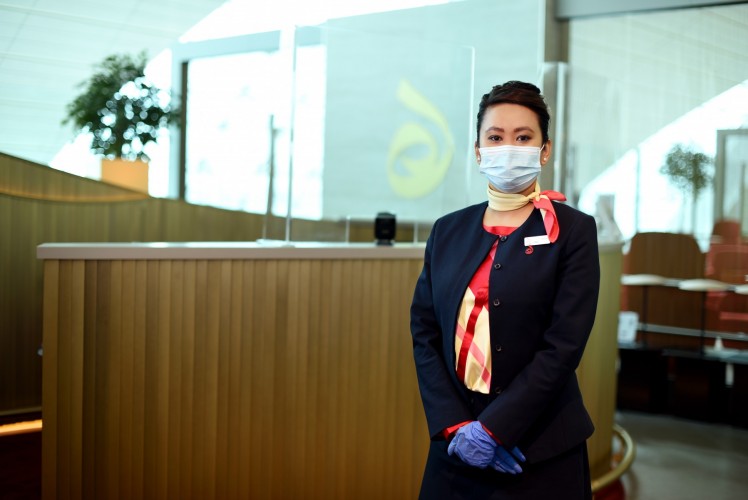 Fast Track's 2020 & 2021 Singapore Airport Assistance at Singapore Changi Airport is one of the best experiences in the world. This large and busy international airport is consistently voted "World's Best Airport" for its outstanding amenities. These include kinetic artworks, world-class dining, movie theatres, complimentary city tours, tranquil butterfly gardens and green oases of relaxation and recently the Jewell. Singapore Airport Assistance given as you pass through is equally as good.
Our Meet and Assist staff can move you quickly by Electric Buggy through the busy international terminals. They offer an unsurpassed VIP service to complement the award-winning airport amenities. We will get you from the airbridge to your connecting flight smoothly and easily.  Plus we will escort you to your private transportation or welcome party. 
Many VIPs, celebrities and diplomats appreciate our speedy Singapore help. They like to be assisted pass through the airport's check in, security, baggage claim and immigration areas. We can reduce unnecessary waiting in public areas that can cause unwelcome attention too.
Whether you're a regular economy traveller or royalty, we will smooth the way through Singapore Airport. And ypu will get the fastest and most efficient way possible.
Book our Airport Executive Service
When you book Fast Track's Airport Meet & Greeter Services in Changi Airport, we coordinate everything you require. This includes personal Meet and Assist for flight Arrivals, Connections, Transfers and Departures.
If you need a buggy, we will have it ready and waiting for you. Our local greeters can assist with language difficulties. Plus they will help with any visa-on-arrival requirements. They will escort you through the airport, using the fastest routes through security, immigration, baggage claim and customs. Then they will take you to your connecting flight gate or to an airport lounge. Or for arrivals they will guide you to a chauffeur-driven car.  Or wherever you need to be.
For Departures, these professional uniformed greeters will be ready to meet your car kerbside. They will take you through check-in using all their local knowledge.
Luxury VVIP Elite Services too
For Singapore Airport Assistance we also have a VVIP service options as part of our range of Airport Services. These elite services use a private terminal facility and even a chauffeur-driven car to or from your airplane, if required.
The private terminal is a luxury facility with private rooms where everything from champagne to refreshing showers are available while you wait for your flight in an exclusive private environment.
For those who are used to the comfort and benefits of true VVIP services, Fast Track's Singapore services are the natural add-on to the first class cabin. They will ensure a smooth and speedy transition between airplane and kerbside transportation at this busy airport hub.
Check out prices Singapore Meet and assist prices or book Singapore meet and assist service